Buy tickets for Sense and Sensibility presented by Maiden Phoenix Theatre Company
Sense and Sensibility
Based on the novel by Jane Austen
Adapted by Kate Hamill
Directed by Michael Underhill
To be presented at the historic Hibernian Hall
184 Dudley Street in Roxbury MA
The production opens October 14, 2016 and runs until October 30th
A playful new adaptation of Jane Austen's beloved novel follows the fortunes (and misfortunes) of the Dashwood sisters sensible Elinor and hypersensitive Marianne after their fathers sudden death leaves them financially destitute and socially vulnerable. Set in gossipy late 18th-century England, with a fresh female voice, the play is full of humor, emotional depth, and bold theatricality. SENSE AND SENSIBILITY examines our reactions, both reasonable and ridiculous, to societal pressures. When reputation is everything, how do you follow your heart?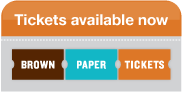 Miss Elinor Dashwood: Anna Waldron
Miss Marianne Dashwood: Erin Eva Butcher
Mr. Edward Ferrars: Dan Prior
Colonel Brandon: Cameron Gosselin
Mr. John Willoughby: William Schuller
Mrs. Dashwood: Elizabeth Addison
John Dashwood/ Middleton: Cameron Cronin
Fanny Dashwood: Marge Dunn
Margaret Dashwood/ Lucy Steele: Sarah Mass
Mrs. Jennings/ Anne Steele: Kiki Samko
Mr. Robert Ferrars: Michael Underhill
Director: Michael Underhill
Assistant Director/ Movement: Kiki Samko
Stage Manager: Corey Exline
Costume Designer: Erica Desautels
Scenic Designer: Marc Ewart
Lighting Designer: Emily Bearce
Sound Designer: Deirdre Benson
Production Manager: Kimberly Mae Waller
Artistic Director: Erin Butcher
Managing Director: Alyce Householter
Director of Development: Danna Solomon
DIRECTIONS:
By T: Hibernian Hall is only a 2 minute walk from the major MBTA hub at Dudley Station, and a 15 minute walk from Ruggles Station on the Orange Line.
By car: Hibernian Hall is accessible by exit 18 on I-93. Continue on Mass Ave Connector, continue onto Melnia Cass BLVD, Turn left onto Albany St., left onto Eustis St., right onto 1st cross street onto Dearborn St., turn right onto Dudley St.
PARKING:
Free parking is available onstreet behind Hibernian Hall, with metered parking in front on Dudley St. There is also a small free lot behind the Hall that is sometimes available.